The face and body of a 30 yearold girl! Monica created a sensation in a dress without a skirt
The 58-year-old model graced the cover of the glossy publication. Monica Bellucci tried on a stylish look that emphasized her figure.
The movie star never tires of proving that time has no power over her.
Fashion experts agree that Monica's success largely contributes to the fact that the age of fashion models in the profession is steadily rising. Even having crossed the 55+ bar, the famous sultry Italian remained a desirable and sought-after model for fashion photographers.
Bellucci became the heroine of a photo shoot for a glossy publication. She posed in a white Anthony Vaccarello basic top and a fitted double-breasted Saint Laurent blazer with contrast stripes.
An elongated outfit with deliberately emphasized shoulders allowed the star of the film "Malena" to demonstrate her slender, toned figure. The look was completed with black tights, but the stylists refused to wear a skirt – it's a sin to hide such legs.
The actress and model wore eye-catching makeup with chocolate-colored shadows, thick winged eyeliner, curled eyelashes, and coral-colored lipstick with a glossy sheen.
Makeup artists used a delicate palette of blush. Impeccable makeup emphasized the artist's natural beauty and radiant skin. Bellucci's dark hair was left to frame his face with a wet strand effect.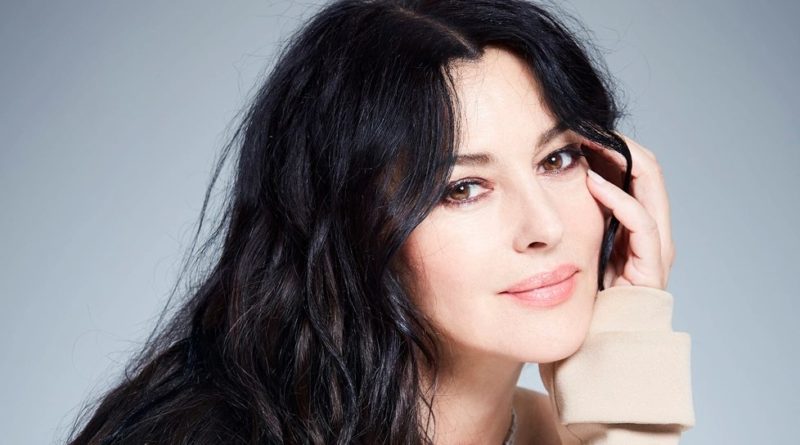 The image of the heroine of the fashion experiment was complemented by luxurious Cartier gold jewelry with diamonds – a massive necklace in the shape of a snake was on her neck, and a weighty bracelet in the same style was on her left hand.
Bellucci has been collaborating with the famous jewelry brand for many years and often chooses jewelry from it for photo shoots and celebrity events.
Monica thanked the large team of makeup artist, stylist, hairdresser and producer and agent who worked with her to bring this project to life. She also tagged the photographer who photographed her for the next cover.